One of the greatest marathons out there! Why you might ask?
1.) Great weather...I think it was about 75 degree the whole morning. (Saturday, Dec 6, 2008).
2.) Sea level...more oxygen mean happier runner.
3.) Flat course...this means it's easy on the knees. My body felt awesome after this 26.2...that was a first!
4.) Scenic...if you're into that deserty rugged sort of environment...I am!
5.) Boston Marathon qualifier...if those are your true ambitions.
6.) Small intimate group of runners makes for a more peaceful spiritual run. Call me crazy but I don't love the crowds of runners and supports that come out for some of the more popular races.
7.) It's a Saturday race. I love Saturday races!
Ladies, I highly recommend this marathon if you are in the market for that "best marathon".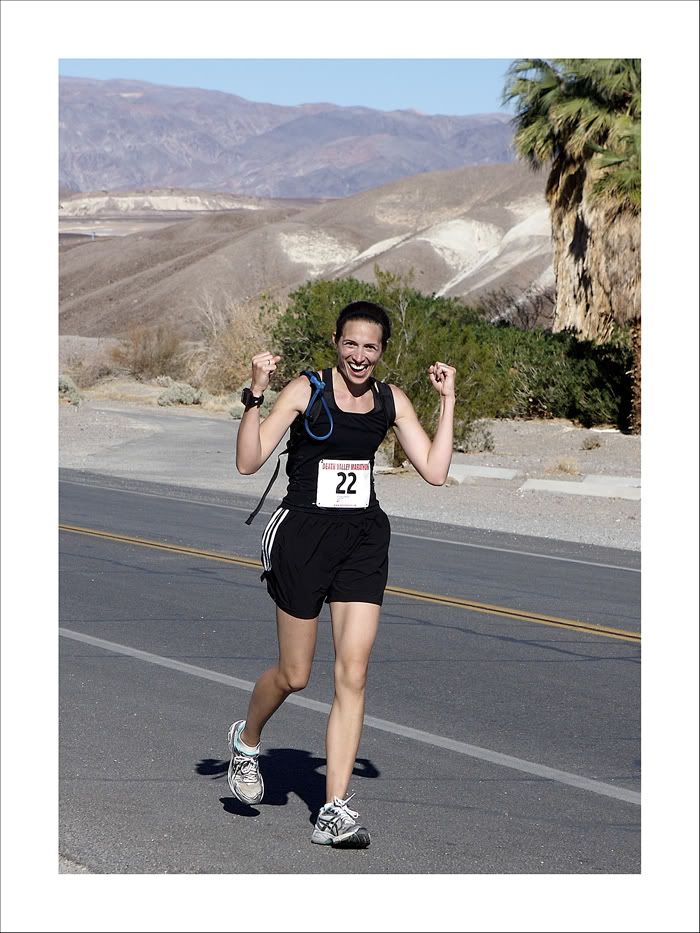 Crossing the finish line. Whoohoo, I felt great!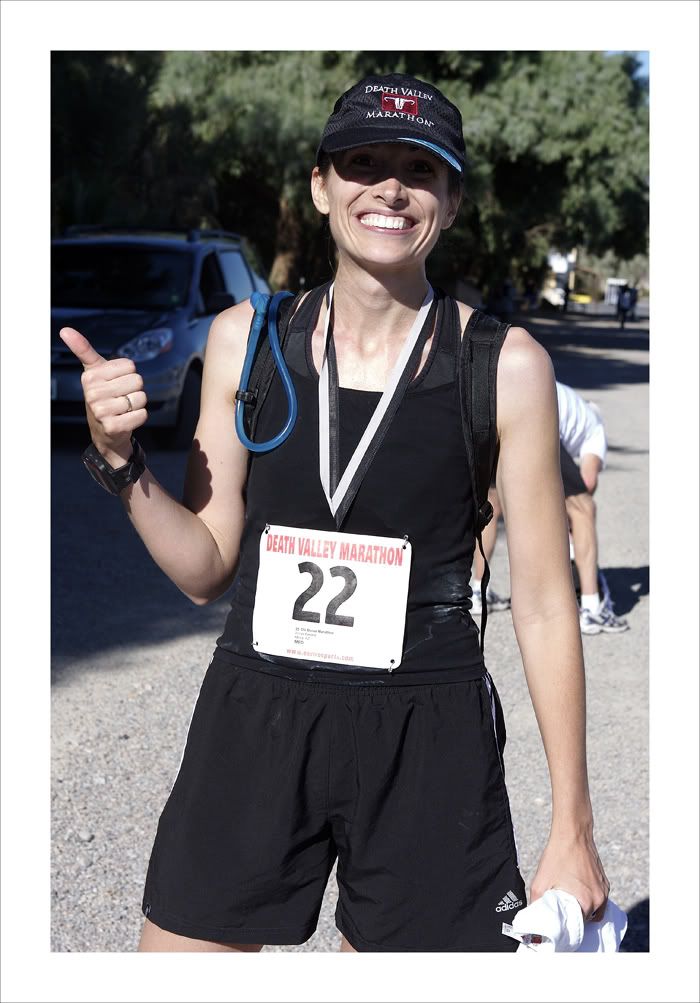 Don't you just love the white salty residue all over my clothes? I finished in 4:15. I wish I was faster. I really admire those that can run sub 4 hour marathons. How you do it, I don't know because it's really hard! Two C-sections certainly doesn't help. In the end, I'm just happy that I'm healthy enough and able to run, period. What a blessing!
Oh, and P.S. I LOVE my new Garmin. I can't remember who recommended it and tipped us all off to the deal on Costco.com but THANK YOU! You mamas rock.